USA WOMEN'S COLLEGE CIRCUIT
Duke's Celine Boutier ties course record at LSU Tiger Golf Classic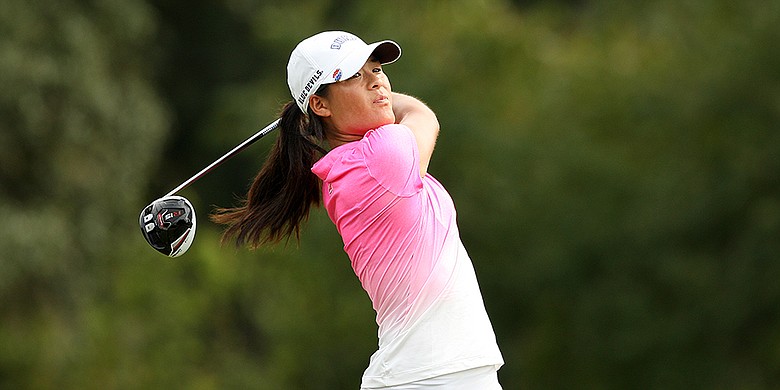 Scores
• • •
On the heels of tieing the course record at The University Club in Baton Rouge, Louisiana, since its renovation in 2010, Duke's Celine Boutier's 5-under 67 helped her team to a first-round lead Sunday.
The course record was set by Georgia's Kelley Walsh when she carded a 67 during the second round of the 2013 LSU Tiger Golf Classic.
Former World No 1 female amateur from Paris, Boutier, No. 50 in the Golfweek/Sagarin rankings, hit that mark with a bogey-free round that included five birdies.
She was also the only player to break par. Teammates No. 3 Leona Maguire and No. 69 Virginia Elena Carta helped the team's cause with 3-over 75s to end the day at T-11.
Duke, the No. 2 team in the Golfweek/Sagarin rankings, sits at 5 over and holds a six-shot lead over No. 7 Arkansas.
Arkansas' Clara Gorlei is T-5 after carding 1-over 73, Maria Fassi is T-8 after a 2-over round and No. 56 Regina Plasencia is T-11 with a 3-over showing.
No. 18 Tennessee's Anna Newel, ranked No. 14, fell behind a bit at T-35 after suffering seven bogeys and finishing the day 6 over. Tennessee is three strokes behind Arkansas at 14 over and currently sits in a solo third.
India Clyburn from Cleethorpes, a freshman at North Carolina State, shot a 78 to be T35 overnight.
Jessica Carty (Denver) from Holywood, Belfast, is T63 on 81 alongside Elizabeth Mallett (North Carolina) from Sutton Coldfield.
Rachael Taylor is T84 in a field of 96 players with a disappointing 84.
TO VIEW ALL THE SCORES
CLICK HERE
---
Labels: US COLLEGES