LEONA MAGUIRE WINS MARK H MCCORMACK MEDAL FOR THIRD CONSECUTIVE YEAR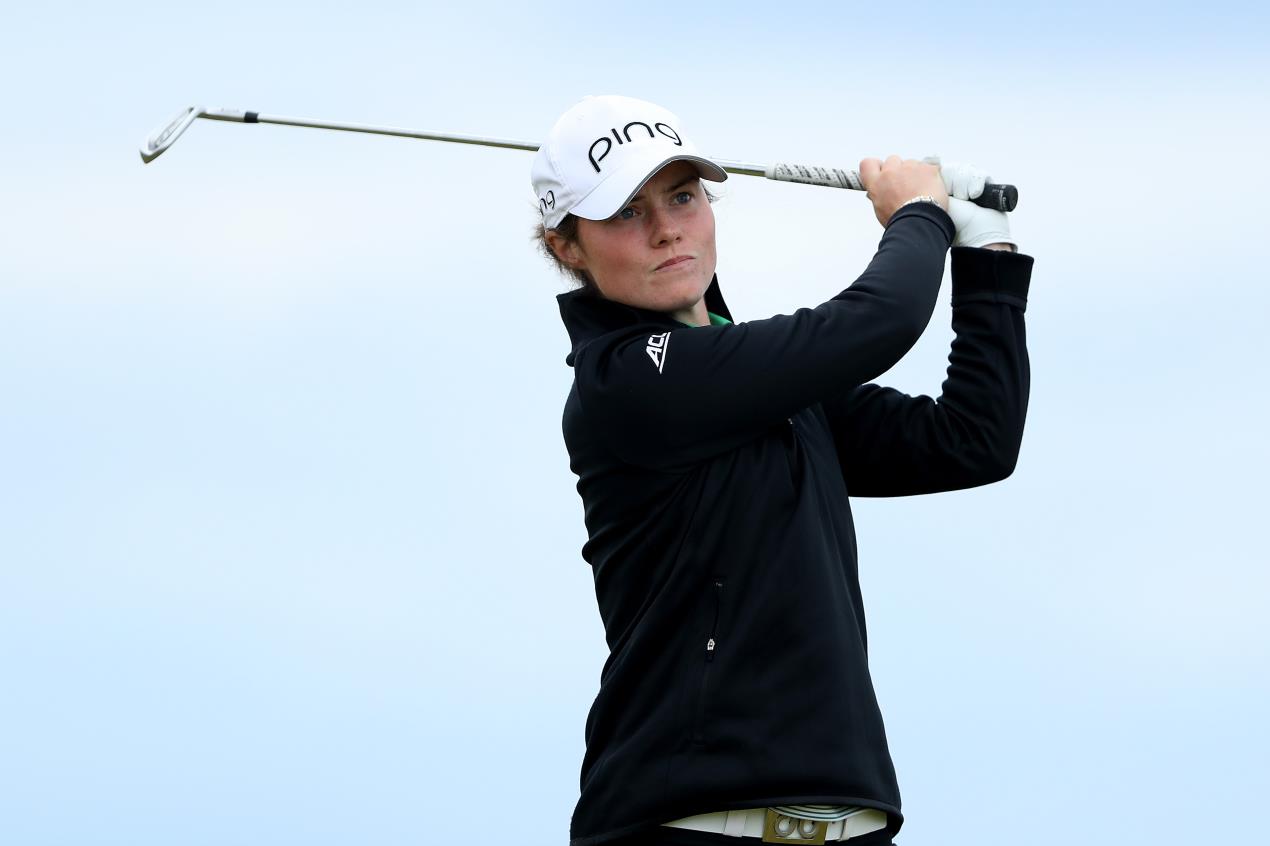 Leona Maguire
LEONA MAGUIRE WINS MARK H MCCORMACK MEDAL FOR THIRD CONSECUTIVE YEAR
16 August 2017, St Andrews, Scotland and Far Hills, New Jersey, USA: Ireland's Leona Maguire has won the Mark H McCormack Medal for the third consecutive year as the leading women's player in the 2017 World Amateur Golf Ranking™ (WAGR™).
Maguire has enjoyed another excellent season having won the Ladies British Open Amateur Championship at Pyle & Kenfig and finished joint runner-up in the 2017 NCAA Championship individual standings, notching up three wins from ten starts in the 2016/17 season and finishing in the top six in every event. The 22-year-old, who will shortly begin her senior year at Duke University, also earned the Annika Award as the national player of the year for the second time in her career.
"It's a huge honour for me," said Maguire, who hails from Co Cavan. "To win it once was one thing but to win it three times is quite a humbling feeling. I know there have been some great names before me but to have my name on there three times is something very special and something that I am very proud of".
Maguire was voted the Women's Golf Coaches Association (WGCA) Player of the Year for 2016/17, the second time she has received the accolade.
She has seven victories to her name from her collegiate career and last year finished tied 21st while representing Ireland at the Olympic Games in Rio. Maguire narrowly missed out on winning the Smyth Salver as the leading amateur at the recent Ricoh Women's British Open and she also competed in the US Women's Open and the Marathon Classic on the LPGA Tour. She will round off the season with another major championship appearance at the Evian Championship next month.
The R&A and United States Golf Association (USGA) award recognises Maguire's outstanding performances this year and is named after Mark H McCormack, who founded sports marketing company IMG and was a great supporter of amateur golf.
Duncan Weir, Executive Director – Golf Development at The R&A, said, "Leona deserves huge credit for maintaining such a high level of performance over the last three seasons and is indeed a worthy winner of the McCormack Medal. To remain top of the World Amateur Golf Ranking for as long as she has, shows that Leona has a tremendous competitive spirit as well as an excellent all-round game. I would like to congratulate her on the award and wish her well in her final year at college."
John Bodenhamer, USGA Senior Managing Director of Championships & Governance, said, "On behalf of the USGA, our most sincere congratulations to the talented Leona Maguire for earning the esteemed McCormack Medal for the third consecutive year, joining only Lydia Ko, who won in 2011, 2012 and 2013, as a three-time winner. It certainly illustrates her impressive play in high-profile events over an extended time, and, clearly, she is quite deserving of this distinction. Well done, Leona."
The World Amateur Golf RankingTM which is supported by Rolex, was established in 2007 when the men's ranking was launched. The men's ranking encompasses more than 2,600 counting events, ranking 6,000 players from 103 countries worldwide. The women's ranking was launched in 2011 and has a calendar of more than 1,400 counting events with over 2,700 ranked players from 73 countries worldwide.
Labels: Amateur Ladies, WAGR