Charley Hull shares Bahamas lead, Catriona
Matthew now tied eighth
FROM SKYSPORTS.COM
By Keith Jackson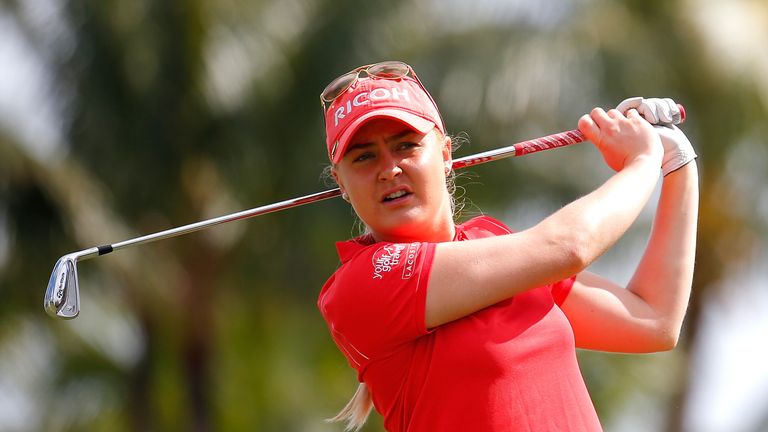 Charley Hull will go into the final round of the Bahamas LPGA Classic tied for the lead with Anna Nordqvist as Ha Na Jang made LPGA Tour history on the third day.
Catriona Matthew is tied with on 210 after rounds of 68, 71 and 71.
Overnight co-leader Hull was level par for the round after 10 holes and three behind her Solheim Cup team-mate, but she got her title bid back on track with her third birdie of the day at the 11th.
Hull picked up further shots at 13 and 15 to join the Swede on 11 under, and the English teenager then matched Nordqvist's birdie at the last to cap a battling round of 68 for 12 under par 207 round the par 73 track of 6,625yd.
"I just kind of did what I've been doing all week," said the 19-year-old afterwards. I stayed focused, took it one shot at a time and made some birdies.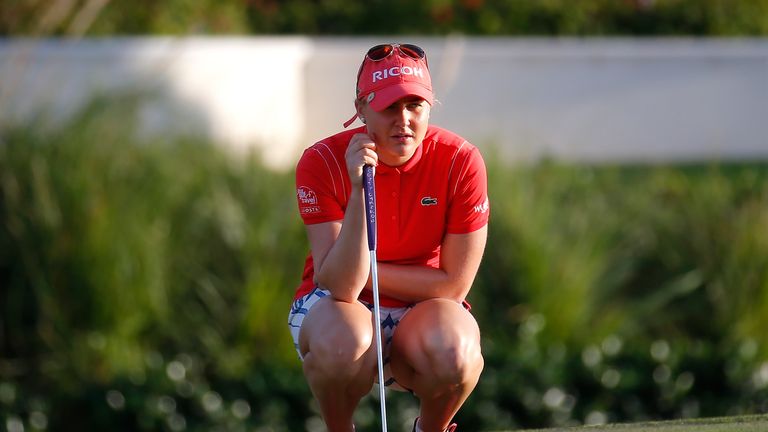 "It's a little different because, obviously, it's been really windy, so I got used to playing in that wind. And today, the first couple of holes, I think I was allowing too much of the wind and there wasn't that much up there."
Nordqvist put together a flawless front-nine 32 with birdies at the second, third, seventh and eighth, but her momentum stalled when she ran up a scrappy bogey-six at the long 11th.
But she got the shot back and the 15th and also took advantage of the par-five closing hole to card a 68 to claim the outright lead on 12 under until Hull, playing in the group behind, also signed off with a four for 68 and a share of the lead on 207 - one shot ahead of Stacy Lewis and two South Koreans.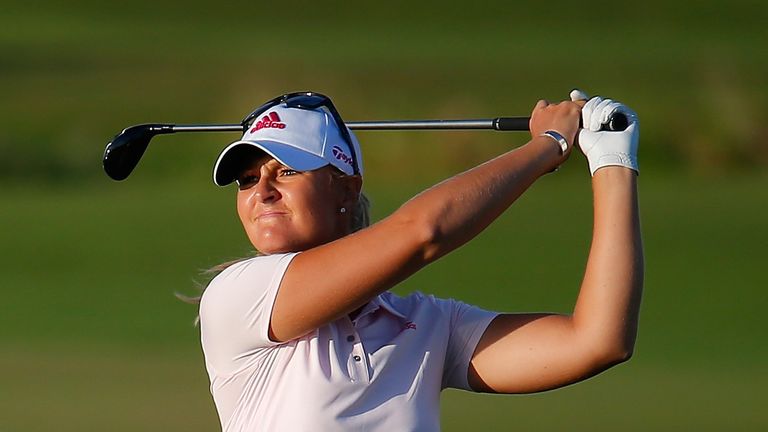 "I'm really excited," Nordqvist said. "I really had zero expectations coming into this week. It's the first tournament of the year. I'm just excited to be back playing. Put in a lot of work this winter.
"I hit the ball really well today and just tried to judge the wind there at the end and stay patient. And I made two birdies the last four holes, so I'm really happy with the round."
The European pair are one shot ahead of Stacy Lewis, who fired a faultless six-birdie 67, while defending champion Sei Young Kim and her compatriot Hyo Joo Kim are also 11 under.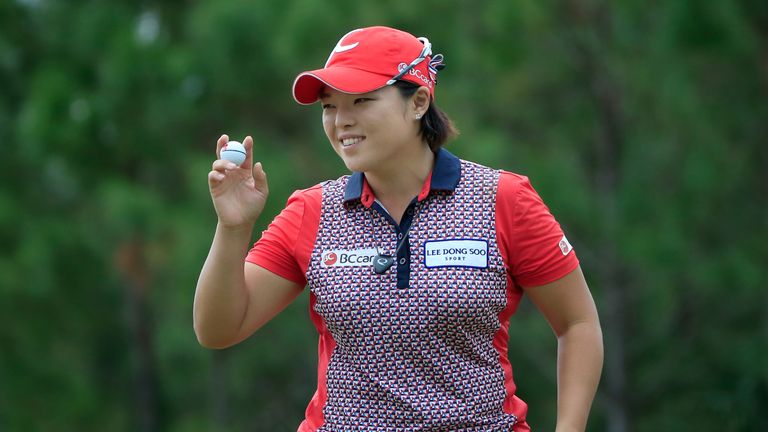 But it was another South Korean who produced the shot of the day as Jang recorded the first hole-in-one at a par four in LPGA Tour history.
Despite the blustery conditions, Jang struck a perfect three-wood at the 218-yard par-four and was overjoyed when her ball hit the pin and dropped (Note from Editor: Isn't 218yds a bit short for a par-4? That would be a par 3 in UK amateur golf).
"It felt really good, like, just an awesome shot," said Jang, who returned a 68 that left her four off the lead. "I didn't see the ball finish, looked like it was just past the hole but then I saw my dad with his arms in the air."
THIRD ROUND LEADERBOARD
Par 219 (3x73) Yardage 6,625
207 Charley Hull (Eng) 68 70 69, Anna Nordqvist (Swe) 70 69 68
208 Stacy Lewis (USA) 73 68 67, Hyo-Juo Kim (SKo) 70 70 68, Sei-Young Kim (SKo) 71 68 69.
SELECTED SCORES
210

Catriona Matthew (Sco) 68 71 71 (T8)
219 Holly Clyburn (Eng) 73 75 71 (T59)
CHECK OUT ALL THE THIRD ROUND TOTALS
CLICK HERE
Labels: LPGA TOUR